Kreller Companies & Services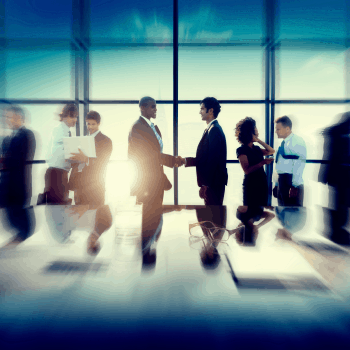 Kreller Credit
Kreller Credit assists multinational corporations in making sound foreign credit and supplier assessment decisions. We are a highly experienced credit reporting company that helps clients navigate the constantly evolving international commerce landscape. Our global credit and collection analysts identify potential obstacles that can pose inherent risks to businesses. Our network of analysts and agents provide vital information to ensure that credit transactions are authentic and secure. Kreller Credit investigations yield comprehensive research and findings other firms cannot identify. Kreller Credit also provides global debt servicing and strictly adheres to standards set forth by industry certification agencies.
International Credit Investigations
International Sourcing Financial Evaluations
Global Credit Investigations
Global Sourcing Financial Evaluations
International Collection Services & Asset Recovery
Customized Global Credit Investigations
Kreller Group
Kreller Group provides comprehensive international due diligence services to help clients mitigate risk as well as maintain their stock value and corporate reputation. International investigations must go beyond database inquiries. Kreller incorporates the latest technology with a boots-on-the-ground investigative process, completed in real time and utilizing direct source verification. We investigate every finite detail to ensure your company's business endeavors, associations and resources are ethical and secure.
FCPA Anti-Bribery & Corruption
Corporate Compliance Programs
Domestic & International Background Investigations
Intellectual Property Investigations & Protection
Franchise & Franchisee Vetting
Ethical Sourcing
Vetting Licensing Partners
Vetting Distributors
Mergers & Acquisitions Due Diligence
Joint Ventures
Asset Investigations
Risk Assessment/Management
Gaming Probity Investigations
Employee Whistle blower Cases
Vendor Verification
Executive Pre-employment Background Checks
Special Investigations
Kreller Consulting
Kreller Consulting provides consultative assessments to help companies identify and implement cost saving strategies with their current third party information vendors. Consultants work with procurement representatives to analyze the scope of services and overhead associated with each provider. Our team will then isolate unnecessary expenditures as well as make recommendations to improve the speed and accuracy of information delivered. The following is a list of vendors Kreller Consulting can potentially impact relative to lowering costs.
Dun & Bradstree
Equifax
Experian
Trans Union
LexisNexis
CBC Innovis
CSC Credit Services
Kroll Factual Data
Core Logic
Accurint
Axciom
eFunds
Telecheck
Insight America
Real EDA
Talx
Factset
Thomson Reuters
I have had the privilege of working with Kreller Credit not only at my current company but at my prior company as well. Kreller Credit has provided me with exemplary service over the past 9 years and the quality of their service has truly assisted in minimizing potential financial risks for us and helped me in making sound business decisions. The Kreller Team is made up of quality individuals who I have and will continue to enjoy working with. I highly recommend Kreller Credit.
- C. A. CREDIT & COLLECTIONS MANAGER, HIGH-END TEXTILES AND FURNISHINGS