International Collection Services / Debt Recovery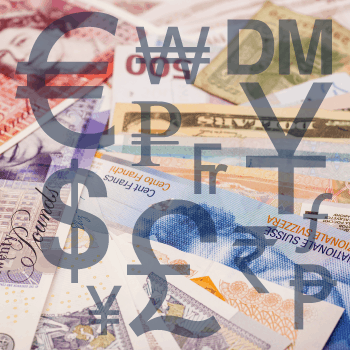 PLACE A GLOBAL CREDIT COLLECTION
Specialized
Debt Recovery
Kreller facilitates international collections and debt recovery with professionalism. We recognize companies must collect on outstanding invoices while not compromising significant business relationships.
Our global business debt collection services ensure a high level of discretion to deliver concrete results. Late payments negatively affect the bottom line. We can get you back on track.
Worldwide Resources
Many agencies claim to offer global services only to outsource to another firm with no international presence. Kreller has been international in its scope of capabilities since its inception 25 years ago. Our agents are experts in their local jurisdictions ensuring timely, accurate information.
Kreller is anywhere in the world our clients want us to be.
Unprecedented Service
International collection services can be complicated. Kreller has been a trusted advisor in difficult financial matters. Our team will address global assets and debt recovery in a discreet manner on a client's behalf until the desired result is obtained.
Accelerate Financial Recovery
Kreller international collection services are inclusive of in-house collection attorneys.This translates to thousands of dollars in savings from outside counsel while enabling us to make legal requests and conduct debt searches. These resources allow us to accelerate the collection process on a client's behalf.
Reputable Industry Leaders
The Kreller team maintains the highest ethical standards relative to our collections
approach. Our international network is comprised of collectors, investigative field
agents and collection attorneys, all of whom continually exceed industry standards
to position Kreller as the leader in worldwide debt resolution.
Kreller is a member of the Commercial Law League and International Association of
Commercial Collectors.
Collection Rate Guarantee
Kreller rates are simple. Clients pay only when our team can collect on their behalf.
There is nothing to lose, only time and money to be gained.
Unbiased Account Management
A Kreller account manager is readily available for every collection-related issue. In
addition, our team provides monthly usage statements for open cases. Unlike
competitors, each account is given equal attention to detail. Kreller does not utilize
computerized algorithms to prioritize claims. Every case is a priority.
Permission from the client is sought and approved before the negotiation and
settlement phase.
Request Reports & Samples
I have had the privilege of working with Kreller Credit not only at my current company but at my prior company as well. Kreller Credit has provided me with exemplary service over the past 9 years and the quality of their service has truly assisted in minimizing potential financial risks for us and helped me in making sound business decisions. The Kreller Team is made up of quality individuals who I have and will continue to enjoy working with. I highly recommend Kreller Credit.
- C. A. CREDIT & COLLECTIONS MANAGER, HIGH-END TEXTILES AND FURNISHINGS